This is so funny, cause I never liked any Malay celebrity before. Well, in my entire life I fancy less than 5 male celebrities. My first celebrity crush was Skandar Keynes, from The Chronicles of Narnia. I used to send postcard to him and I received a postcard with his signature and I forgot where I placed it hahah!
Next, I had a crush on Shahid Kapoor, I watched his movie, Milenge Milenge, everyday for 30 days and I never missed a single day of that lol!
Last year, I had major crush on Siddharth Malhotra and I've watched every of his movie. So, basically watching every movie by that one specific actor is considered as having celebrity crush on him because I am not a movie fan, lol!
Ask me the name of any good movies, I can tell you none. My general knowledge on movie is very, very limited. I prefer reading books than watching movies. Movie date is not the best idea, pity Pan for this side of me.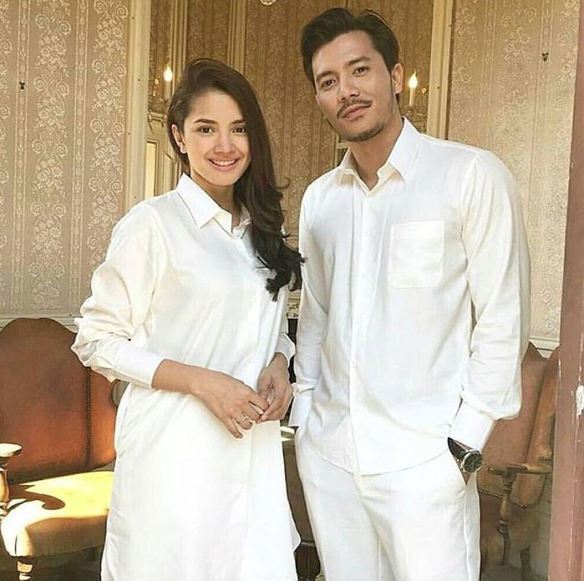 So Fattah Amin happens to be another male celebrity that I like and believe me, I started to watch his drama when he acted with Fazura because my all time favourite actress is always Fazura #fattzura! So, that's how I like Fattah Amin.
I know many people hate him, dislike his willingness to try everything he wants, from being an actor, to a singer, then a book writer, to an entrepreneur and a brand ambassador. But I admire his attitude for keeping silence when people throw him hatred words, I salute him for letting his success speaks louder than his words. I admire how he prioritizes his family and he's too the first child in the family.
I have a thing on successful first child, because I am the first child, grandchild too. I know the pressure of being someone that your siblings should look up to, the responsibility to take care of the family, the reputation etc. Fattah and I, we're not in the same journey but I guess we both have the same goal for our families.
That's why I like Fattah Amin, as a celebrity.
It's true, there're many other celebrities out there that maybe have to go through tougher hardships compared to Fattah, but I guess for now, his story catches my attention more.